Fayetteville, NC
The BEST place to Live, Work and Play!
Welcome Home. Fayetteville is a great place to live, work and play but it's even better when you choose to make your home in one of our perfectly-appointed apartments.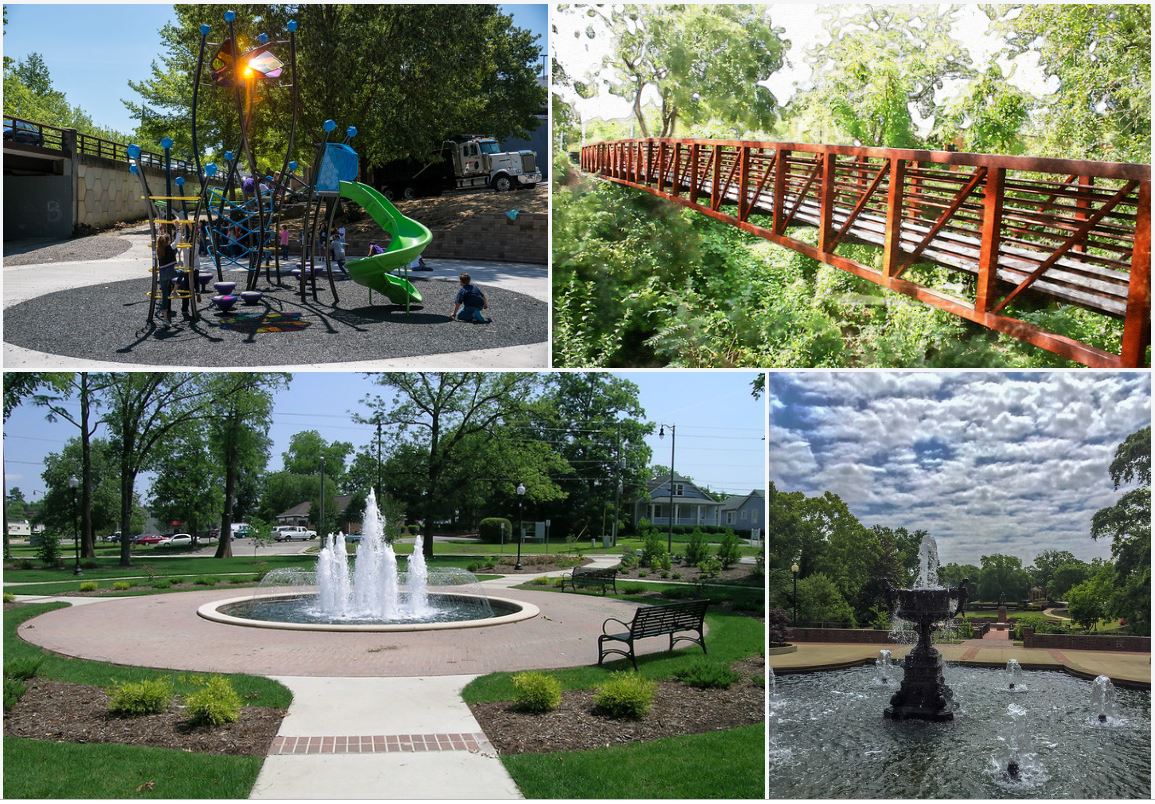 City of Fayetteville Photo Gallery
Revitalization in Fayetteville drives growth in Cumberland County
By Kathy Blake
By BusinessNC Posted August 31, 2018 In September 2018
Starting April 2019, a Houston Astros minor-league franchise will play in a new $37.8 million, 4,800-seat baseball stadium on Hay Street in Fayetteville, a deal inked in 2016 when team president Reid Ryan, son of Hall of Famer Nolan Ryan, announced the team's switch from the California League.
Ryan predicted the new agreement "will be part of a dynamic revitalization of downtown Fayetteville." He was right.
Fayetteville's first taste of pro baseball since the old Class A Cape Fear Crocs organization left in 2000 for Lakewood, N.J., has prompted more than $100 million in public and private investment toward downtown development. But that's not the only thing Cumberland County has going for it, as public and private-sector leaders work to strengthen the community and economy.
Why Fayetteville?
Excerpt:
In Fayetteville everyone can find something to do, with a culture that encompasses arts and entertainment, recreation, and varying cuisines from all over the globe. Downtown Fayetteville offers bistros and cafes, and there are food trucks and breweries and wineries that add to the dining experience in Fayetteville.
Fayetteville's downtown is home to many arts, music and festivals. Festival Park has become a popular venue for festivals and concerts, including Fayetteville's Dogwood Festival, symphony concerts, and summer and fall festivals. Other places and events include the City Market at the Museum, where twice a week local vendors sell fresh produce, handcrafted items and more. Downtown also hosts 4th Friday, a monthly celebration of arts and locally-owned businesses. Other events held downtown include Fayetteville After 5 — a free summer concert series –, Blues-N-Brews, Zombie Walk and Dickens Holiday, which all provide entertainment to residents and visitors alike.
The Crown Complex is the premier entertainment venue in Fayetteville, which has played host to rocker Elton John, hip-hop entertainer J. Cole and Motown Smokey Robinson, and is home to the Fayetteville FireAntz hockey team. Fayetteville also has various theatre acts that include Cape Fear Regional Theatre, Gilbert Theater, Methodist University, and Fayetteville State University.
Fayetteville offers an abundance of retail and locally-owned stores, providing plenty of shopping opportunities. Shoppers can stop in downtown to visit the many locally-owned, unique shops, or visit Cross Creek Mall, which offers 130 stores.
With an abundance of churches with varying denominations, Fayetteville caters to many faiths and religions. Fayetteville also offers great schools including public, year-round and private, in addition to local universities and community colleges.
More